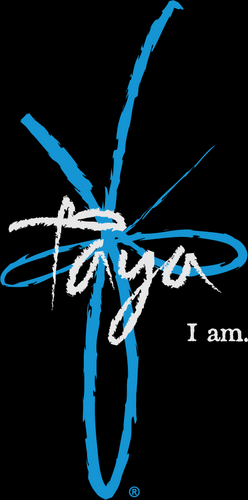 I love to try new products, so when
Taya Beauty
reached out to me about their
Amazon White Clay
hair line, I was super eager to check it out!
If you're not familiar with Taya Beauty, and I admit I was not, Taya is a beauty brand devoted to sustainability. All products are free of parabans, animal products, and sulfate…and all ingredients come from environmentally sustainable programs in the rainforest. Another big reason why I was on board with Taya, the brand makes sure the local rainforest communities can benefit from the harvests.
I was thrilled to try the Amazon White Clay hair line and I am extremely grateful to Taya for sending me the entire collection. First up for me to chat about, the shampoo and conditioner…which in my opinion are the roots of any hair routine, pardon the pun!
The main ingredients of this line are amazon white clay, raw avocado oil, and
croton lechleri resin, which is a plant extract. I love avocado oil, so right off the bat when I saw that I had high hopes for Taya Beauty!
When I first started, I found the
Amazon White Clay Thickening Shampoo
a bit odd. It doesn't lather, and the consistency is a little different than your typical shampoo…which piqued my interest. My hair felt clean, the shampoo washed out nicely, and I soon got over the different texture of the shampoo. Although I have thick hair it can be a bit lifeless at times, especially at the top, so using a thickening shampoo is right up my alley.
I found the shampoo didn't cause my hair to become any more blah, but I didn't notice a
huge
difference in my hair after using the shampoo. That being said, I really enjoy using it as I noticed it did not flare up the psoriasis on my scalp, which for me is a huge deal since it can happen so easily. I'm assuming the main reason for this is the
croton lechleri resin since that is known as a "wound healer" for various skin conditions.
I'm always very indifferent to shampoos, if it gets the job done, that's great. On the other hand, I am super particular about my conditioners. My hair is a bit damaged from all of the coloring since high school, so I need a super moisturizing thick conditioner that will help keep my ends soft and any dryness at bay.
I must say, I am very pleased with the
White Amazon Clay Thickening Conditioner
! It covers the basics of adding moisture and didn't weigh my hair down at all, so automatically I liked it. My real test with new conditioners is to let my hair air dry and see how it looks and feels without any product in it. Taya's Amazon White Clay Thickening Conditioner passed my test with flying colors, I added no product to my hair at all and was told my hair looked full and great. Mission accomplished.
Stay tuned for more reviews on the styling products of the Amazon White Clay line!
[Note: This is a sponsored post. I did not pay for these products. All opinions are my own.]