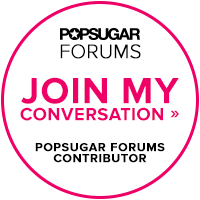 POPSUGAR has been taking over the world recently, I mean really…between the awesome new campaign for
ShopStyle
and the fabulous debut of
POPSUGAR Live
, POPSUGAR is on it's A game, and shows no signs of stopping.
Well, POPSUGAR recently rolled out
POPSUGAR Forums
, a great new way to chat about all of our favorite things. With categories in Celebrity, Fashion, Fitness, Beauty, Love & Sex, Living, Food, & Entertainment…you are guaranteed to find advice about anything and everything you're looking for.
And, with subcategories within those broader topics, it's super easy to find whatever it is you may be looking to chat about.
POPSUGAR Forums
is definitely yet another great step in the POPSUGAR empire, and I'm so thankful to be a part of it all! XO.
[Disclaimer
: This is a sponsored post, with compensation from POPSUGAR. All opinions are my own.]